Silicon Wafer Reclaim
シリコンウェハ再生 Silicon Wafer Reclaim
ドライエッチング技術 Technology of Dry Etching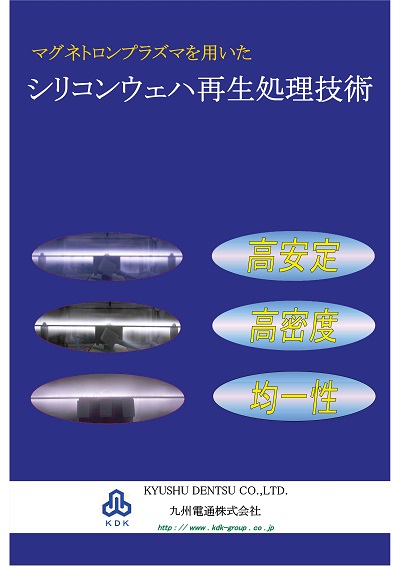 Based on long time experience of Quarts Crystal assembly, KDK just introduced new reclaim process for 12-Inch Silicon Wafer.
This New Process used plasma equipments, which KDK originally developed for High Frequency quartz process and it had been re-innovated for Silicon Wafer Process. Silicon Wafer Reclaim process normally performed by chemical and mechanical lapping to remove surface layer, but KDK new process used plasma equipment to remove several layers by no damage and no chemical on the process. Reclaim rotations rapidly increase compare standard reclaim process.
This New Process offer New Environmental Approach for Silicon Wafer Reclaim Market.
KDKプラズマエッチングの特徴1 Plasma Etching Feature1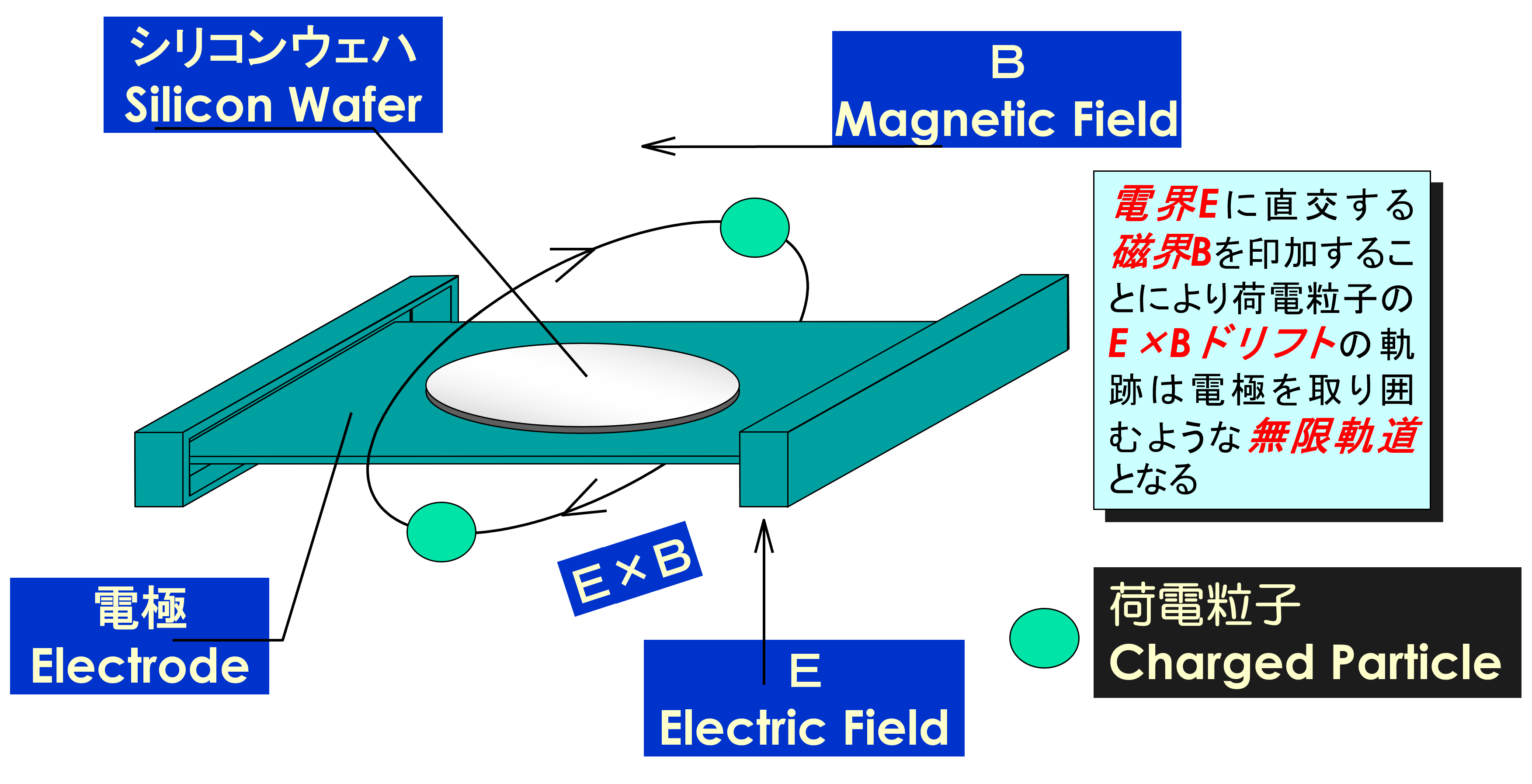 KDKプラズマエッチングの特徴2 Plasma Etching Feature2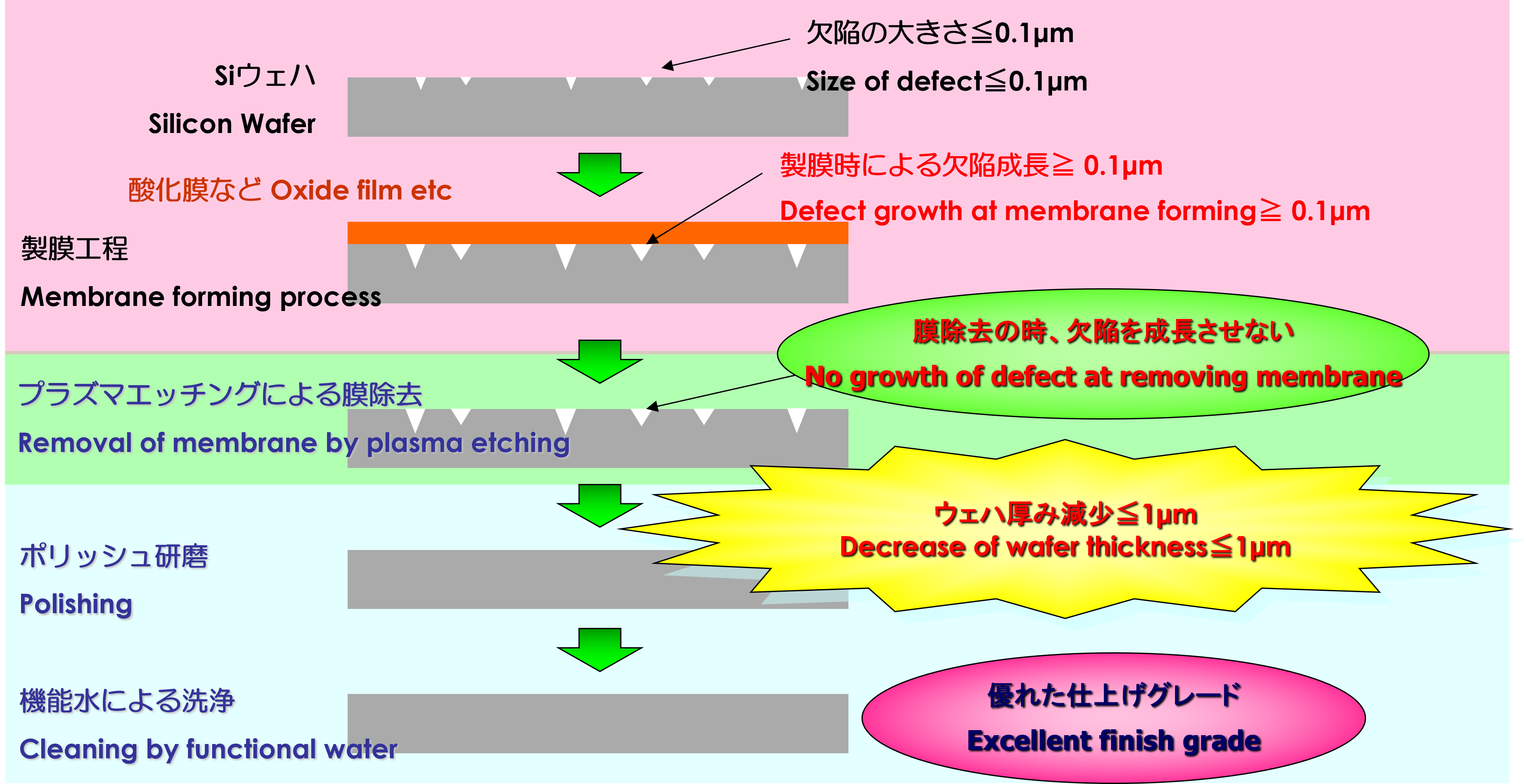 プラズマエッチング前後 Plasma Etching Before After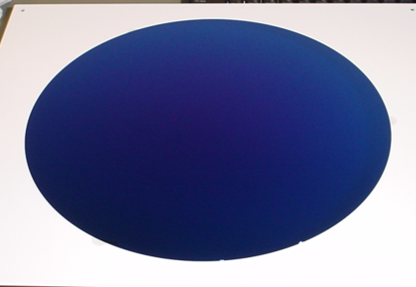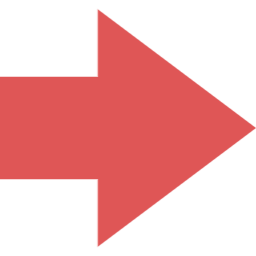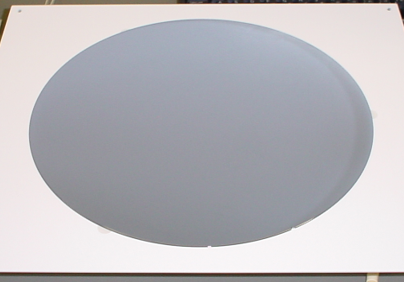 KDKプラズマエッチング特徴まとめ Plasma Etching Feature Summary
Possible to minimize the burden to the environment, because not using the special chemicals such as HF and no need to proceed the waste liquid.
Due to the excellent precise processing restoring force of the uniformed plasma the silicon wafer's plate thickness is only very few shaved (about 1μm).
This contributes to dramatically raise the reclaiming efficiency rate, and also to dramatically lower the running cost because the reclaiming number of times dramatically increase.
Because the leftover amount at processing is very few, possible to efficiently use the materials and contribute to the attempt to maintain the environment.
Our plasma etching is the silicon wafer reclaiming technology to obtain the truly reclaimed wafer surface by using our own limited-ion-damaged plasma dry processing.
プラズマエッチング装置 Plasma Etching Machine
12 inch use full automatic plasma etching machine(Made in KDK)